Archives by date
You are browsing the site archives by date.
Winter is almost here, and with it comes cold weather and greater risk of slips, trips or falls. Practice safe winter walking to help you stay on your feet this winter. Safety & Risk Services invites you to follow some prevention tips.
Information about working alone while working remotely has been updated on the Working Alone or in Isolation page. Find out what you need in place as a supervisor if a worker is working alone remotely (at home).
In alignment with the VPFO and SRS strategic plan, Safety & Risk Services (SRS) is moving to the next step that builds on our strengths and opportunities to continue to align around enhanced safety and reduced risk for faculty, staff, and students. ​
As part of the annual ShakeOut drill, a UBC Alert test notification by text and voice message was sent on October 21, 2021, at 10:21 am, to remind students, faculty, and staff to drop, cover, and hold on when an earthquake occurs.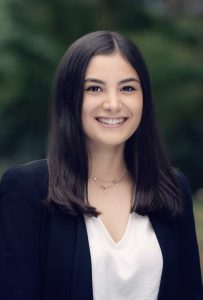 Cassandra Torres (she, her, hers) and Evan Lloyd join the Emergency Management team in Safety & Risk Services as Emergency Management & Continuity Planning Advisors. Their education and backgrounds in emergency response will be great assets to the team.